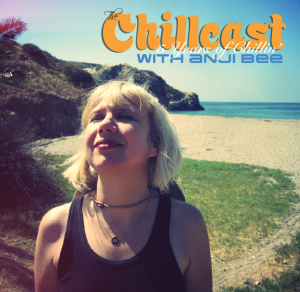 The Grooveblaster song 'It's in Her Kiss' is one of the songs featured on the newly released compilation 5 Years of Chillin.
The compilation also includes a new unreleased Anji Bee song 'Put Some Music On' which is part of a collaboration between The Grooveblaster and Lovespirals. The Grooveblaster will release his own version of the song, with Miss Bee also on vocals, on his upcoming CD Out of the Past.
5 years of Chillin' is a special compilation created to celebrate the 5th Anniversary of The Chillcast with Anji Bee. Since 2006, Anji has released nearly 300 episodes of her popular chillout music podcast and 55 episodes of her vidcast, promoting nearly 1,500 bands and artists from a wide range of electronica genres guaranteed to soothe you and groove you.
To mark this occasion, she's compiled an hour long compilation featuring previously unreleased tracks by MoShang, Chill Factor-5, 7 Day Visa, Lovespirals (her band with Ryan Lum) — and Anji Bee herself — plus a few of her fave tracks by Adam Fielding, Mr. Meeble, The Grooveblaster, Ernesto, Under, Science for Girls, Karmacoda, Sunburn in Cyrpus, and Kilbey-Kennedy. Its an international mix of electronica with heavy jazz and soul influences that is truly representative of the sound and vibe of The Chillcast.
You can download the compilation for free at Anji Bee's bandcamp page.