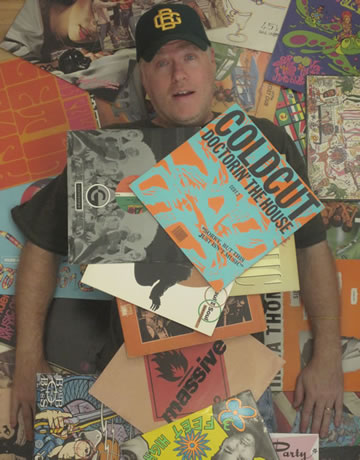 The Grooveblaster's 'It's in Her Kiss' appears on the Properly Chilled Podcast #43. You can check out the mix on Mixcloud.
Hour one of episode 43 also includes new tunes from Second Sky, Kundalini Project, Fab Samperi, Missin Red, Novalima, Colm K and more.
In the second hour you'll hear some afrobeat sounds by the likes of Honny & The Bees Band, Rob, The Whitefield Brothers, The Liberators, Danny Massure, Dirty Dubsters, Wganda Kenya, Ebo Taylor and others.
Also check out the Properly Chilled homepage.
'It's in Her Kiss' is one of the songs featured on the newly released compilation 5 Years of Chillin, which celebrates the fifth anniversary of Anji Bee's Chillcast. The song also appears on the new Grooveblaster album 'Out of the Past'.