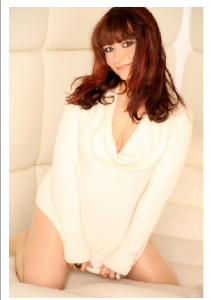 Electro Pop/R & B singer, songwriter and arranger Loreen Chimenti and The Grooveblaster are hooking up to collaborate this summer on a number of jazzy lounge grooves.
Chimenti recently released her debut album "Spank it!", which contains 12 uplifting Electro-Pop/R'n'B tracks and relaxing sexy Lounge songs produced by Jamez Monroe.
One of her songs "Honeymoon" (Sur La Cote d'Azur) was selected for Lounge Compilation CDs "French Chillout" "A Trip To Ibiza" and "Relaxing Moments Volume 3", which was released in December 2007 by Sony & BMG.
The Chimenti/Grooveblaster hookup should produce some sexy grooves.