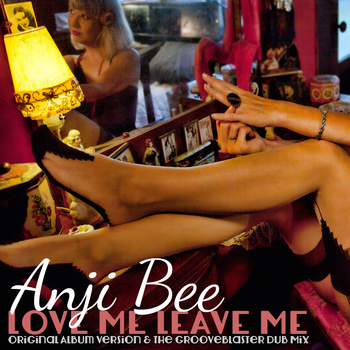 Anji Bee's brilliant new single is now available on Bandcamp. The two track single features the original album mix and The Grooveblaster Dub.
The original album mix has a vintage Philly Soul vibe to it that sounds as though it was recorded on a summer night in 1974 by Gamble & Huff in the Sigma Sound Studios. The Grooveblaster Dub has a Memphis Soul feel to it and could have been recorded on that same summer night in 1974 but in Memphis Royal Studios, the home base of Hi Records.
Take a listen!
Also check out the Grooveblaster's bandcamp site and download the Grooveblaster's 'Out of the Past'? You can now get the 13-songs for $2.50 at the Grooveblaster's Bandcamp site by using the discount code 'summerfun' You get songs featuring Anji Bee, Yasi Baby and Jana Tarasenko in addition to cinematic instrumentals.