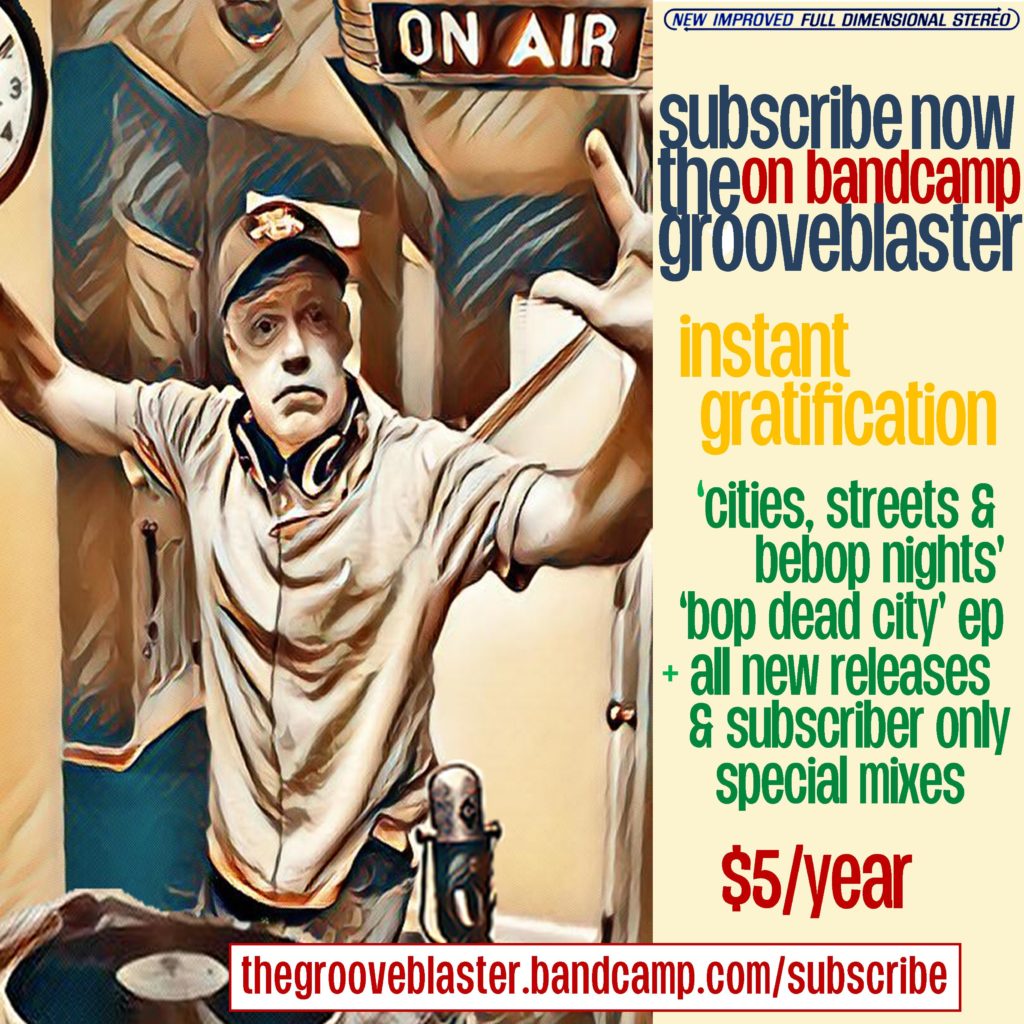 Subscribe to the Grooveblaster on Bandcamp ($5/year)
https://thegrooveblaster.bandcamp.com/subscribe
What do you get when you subscribe? You instantly receive the 14-song 'Cities, Streets & Bebop Nights' and the 4-song 'Bop Dead City'. In addition you also get any new music released, plus bonus items from the back-catalog, and subscriber-only special releases, including instrumentals and remixes.